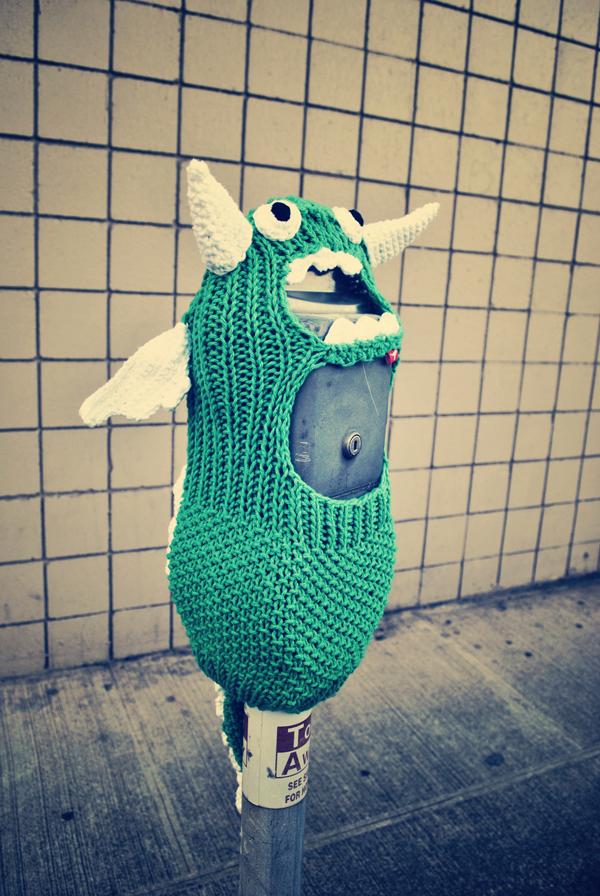 I created my first Meter Monster in 2012. That's him. —->
I put him up on a meter in Kaka'ako, during Pow Wow Hawaii 2012. He remained there an impressive 4 days! This is in comparison to the last Meter Monster I put up just around the corner from where he was but 2 years later, which lasted less than 12 hours.
But the length of time a yarn bomb lasts is part of its magic!